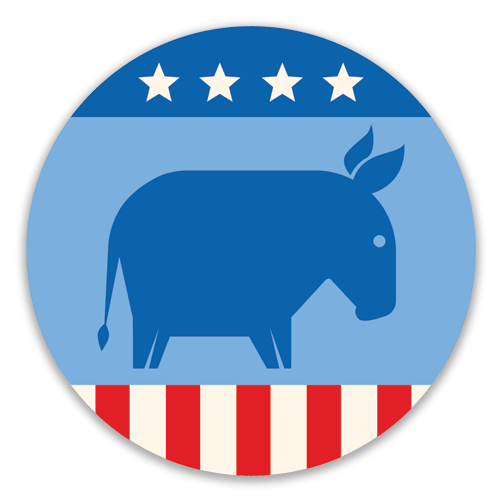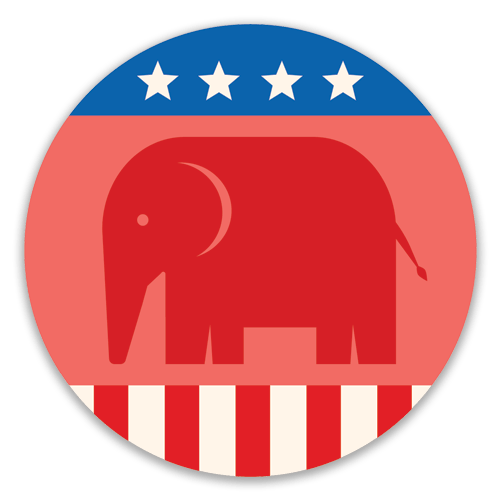 The coronavirus pandemic put tens of millions of Americans out of work, ended the longest U.S. economic recovery on record and undermined a key argument for President Donald Trump's re-election.
Reopening the Economy: Cautious
Joe Biden cautioned against reopening without ramping up testing.
Reopening the Economy: Yes
Donald Trump pushed states to reopen as quickly as possible, even as infections spiked.
Back on Track: Trillions More
Biden has proposed spending trillions to create new jobs in clean energy, manufacturing and caregiving, and to ease racial economic inequality.
Wants Washington to offer states more support in paying for unemployment benefits and says households – as well as local governments – need more support to get through the shutdown.
Back on Track: Onetime Stimulus
Since the COVID-19 outbreak, Trump has signed legislation to flush the economy with trillions of dollars in onetime aid to businesses, individuals and local governments.
Supports further stimulus measures, including payroll tax cut.
Taxes & Wages: Raise Minimum Wage
Biden has criticized the Trump administration's 2017 tax cuts as giving too many benefits to the wealthy and corporations. Pledges to reverse some of Trump's 2017 tax cuts by raising the marginal tax rate on the highest income earners back to 39.6% from 37%.
Supports raising the national minimum wage to $15 an hour from $7.25 and expanding some tax credits for lower-income workers.
Taxes & Wages: No to Raising Taxes
Trump touts his 2017 tax cuts as an example of his approach to stimulating economic growth. Cutting payroll taxes would boost paychecks of most working Americans.
The Trump campaign is attacking the policy of raising taxes while the economy struggles to recover.
Trade: Boost Domestic Manufacturing
Biden proposed his own made-in-America manufacturing plan in July. He pledged to spend $700 billion on American-made products and industrial research, which he said would give at least 5 million more people a paycheck during a job-killing pandemic.
Criticizes Trump's tariff war with China as bad for US consumers and farmers.
Trade: Boost Domestic Manufacturing
In a return to a core issue of his 2016 presidential campaign, Trump is telling voters he wants to boost domestic manufacturing.
Says America's difficulties in procuring medical supplies internationally during the pandemic are another reason to encourage U.S. companies to avoid offshoring.
Green Investments: $2 Trillion
Biden said he would spend $2 trillion over four years to improve infrastructure, create zero-emissions public transportation, build sustainable homes and create clean-energy jobs.
Green Investments: Little Appetite
Donald Trump Advocates more spending on U.S. roads, bridges and airports, too, but has signaled little appetite for making "green" investments.
Race and Criminal Justice
Trump and Biden have contrasting views and records on criminal justice and the U.S. racial divide, issues that have risen in prominence in the 2020 election.
Diversity: Promises Inclusion
Biden has pledged that his Cabinet, judicial appointments and running mate will reflect the country's diversity.
Diversity: Few Black Advisers
Trump has very few Black Americans among his advisers and White House staff.
Policing: Reform Qualified Immunity
Biden has accused the Trump administration of lax oversight of police departments accused of civil rights violations. Supports reforming qualified immunity, a legal doctrine that shields officers from victims' lawsuits. Trump's spokeswoman has said he would not support ending that immunity.
Has resisted activist calls to "defund the police," instead promising to invest $300 million in a program that gives grants to hire more diverse officers and train them to develop less adversarial relationships with communities.
Policing: "Law & Order"
Trump responded to the nationwide protests over the May 25 death of George Floyd in Minneapolis police custody by urging a militaristic response.
Signed an executive order to take steps toward police reform. It encourages police to use the latest standards for use of force, banning chokeholds unless an officer's life was in danger, and called for legislation to do more.
Democrats faulted the order for allowing some exceptions to the chokehold ban and placing no restrictions on warrants that let police enter a suspect's property without knocking.
Criminal Justice Reform: Yes
Biden wants to eliminate the death penalty, solitary confinement and jailing accused criminals until they pay a cash bail. Has pledged $20 billion in grants for states to reduce social ills like illiteracy and child abuse in exchange for scaling back mandatory-minimum sentences.
As a senator, Biden voted for a 1994 crime bill that critics see contributing to the mass incarceration of Black Americans.
Criminal Justice Reform: Yes
In 2018 signed into law the First Step Act, a bipartisan measure reducing mandatory-minimum sentences, expanding drug treatment programs for prisoners and allowing some prisoners to finish their sentences early with good behavior.
Has also supported some "tough-on-crime" policies that disproportionately affect minorities, including seeking to restart executions of federal death row inmates.
Addressing Racial Economic Disparities
Biden calls for laws making it easier to sue over wage discrimination. Says will create new fair-lending and fair-housing protections, provide $300 million in grants to cities that reduce discriminatory zoning regulations and create a task force to address why Black people disproportionately die from COVID-19.
Says he would have a group study the feasibility of paying cash reparations to Black people as a result of slavery and segregation.
Addressing Racial Economic Disparities
Trump often touts economic growth for all and the black unemployment rate, which hit the lowest levels on record before the coronavirus pandemic, when talking about his policies on race.
Support for HBCUs: Yes
Biden's plan making public colleges and universities tuition-free to most students would apply to public HBCUs, and he would also invest more than $70 billion in the schools to start research institutes and for tuition support.
Support for HBCUs: Yes
Trump signed a law that the White House said made $255 million in funding for the HBCUs permanent and increased money for the federal Pell Grant program. The administration also touts a relaunched HBCU Capital Finance Board, legislation adding money for scholarships and research at HBCUs.
Healthcare was already a top concern among U.S. voters even before the coronavirus pandemic killed more than 160,000 Americans. The crisis is likely to shine an even brighter spotlight on the vast differences on healthcare policy between the two candidates.
Obamacare: Yes
Biden has vowed to bolster the ACA. Biden's proposed healthcare plan would cost $750 billion over 10 years and would be financed by increasing taxes on the wealthy, according to his campaign.
Does not support a single-payer system like Medicare for All. Instead calls for a Medicare-like public option that would serve as an alternative, not a replacement, for private insurance.
Obamacare: No
Trump has used executive power and the courts to undermine the Affordable Care Act (ACA), popularly known as Obamacare, after years of failed attempts by Republican lawmakers to repeal it.
Has not proposed a comprehensive replacement, despite Trump's vow to deliver a better, less-costly healthcare system.
Lower Drug Prices: Yes
Biden supports a bill approved by the Democratic-led House of Representatives last year that would allow Medicare to negotiate drug prices, as private insurers do. The Trump administration has said it would veto the bill, saying it would force drug makers to spend less on research and development.
Supports some form of importing prescription drugs from foreign countries to lower costs.
Lower Drug Prices: Yes
Trump has proposed basing the price of some Medicare drugs on the cost in foreign countries, where medicines tend to be cheaper, but the effort has stalled.
Supports some form of importing prescription drugs from foreign countries to lower costs.
Medicare/Medicaid Expansion: Yes
Biden proposes lowering the Medicare eligibility age from 65 to 60. Such a change would potentially extend Medicare to some 20 million more Americans.
Medicare/Medicaid Expansion: No
Supports imposing work requirements and other limitations on Medicaid eligibility, as well as placing caps on Medicaid spending growth and converting Medicaid to block grants — all moves that experts say would result in fewer people covered.
Trump's push to crack down on illegal immigration was at the heart of his winning the 2016 election and has remained at the forefront of his White House agenda. Biden promises to rescind most of those policies and advance his own platform if he becomes the president.
Limit Immigration During Pandemic: No
When Trump restricted the entry of some immigrants seeking "green cards" for permanent residency, Biden tweeted that Trump was banning immigrants to distract from his administration's pandemic response and that "immigrants help grow our economy and create jobs."
Has said he would pause deportations for 100 days after taking office, but his campaign did not comment on the coronavirus-related border rules.
Limit Immigration During Pandemic: Yes
Dramatically curtailed immigration and travel into the United States during the coronavirus pandemic, arguing the steps were needed for health reasons and to protect jobs for U.S. workers.
Trump has restricted the entry of many foreign workers and immigrations seeking "green cards" for permanent residency, and implemented a public health emergency policy that allows U.S. officials to rapidly deport migrants caught at the U.S.-Mexico border.
Dreamers: Protect DACA
Biden opposed Trump's "cruel" decision to terminate the DACA program. Biden would make Dreamers eligible for federal student aid for college and would back legislation that provides a path to citizenship for them as part of efforts to do so for all of the estimated 11 million immigrants living in the country illegally, including those who did not arrive as children.
Dreamers: End DACA
The Supreme Court ruled in June against Trump's 2017 decision to end the Deferred Action for Childhood Arrivals (DACA) program, which protects from deportation immigrants popularly known as "Dreamers," who were brought to the United States as children and have remained in the country illegally.
The high court's ruling – which found Trump's termination of the program was "arbitrary and capricious" – left the administration the option to try again to end it. The Trump administration issued a memo in July that clamped down on the program, blocking new enrollment and allowing only renewals that last one year, down from the current two-year period.
US-Mexico Border Wall: No
Biden said in August that he would not tear down border wall built under Trump, but would stop additional construction. His plan would end the diversion of funding from the military to build the wall and focus instead on border enforcement like investments in improving the screening infrastructure at ports of entry.
US-Mexico Border Wall: Yes
The Trump administration has completed 265 miles of border wall, with a goal of 450 miles by the end of the year, but nearly all of those barriers replaced existing structures. Mexico has refused to pay for any of the construction, leaving the U.S. government to foot the bill, partially with billions of dollars in Pentagon funds. Federal court records show the Trump administration has ramped up efforts to seize land for the wall.
Family Separation: Reunite Families
Biden says would end the prosecution of parents for minor immigration violations, which he calls an "intimidation tactic," and make it a priority to reunite any children still separated from their families.
Family Separation: Separated Thousands
Trump's 2018 "zero-tolerance" policy to prosecute illegal border crossings led to several thousand children being forcibly separated from parents and legal guardians detained on the Mexico border. The policy, described by the administration as a deterrent, sparked outrage, and the backlash led Trump to sign an executive order to end the practice. But the administration continued to separate hundreds of kids traveling with other adult relatives.
Travel Ban: No
Biden promises to rescind the bans, calling them an abuse of power designed to discriminate against black and brown immigrants.
Travel Ban: Yes
Trump signed an executive order banning entry to immigrants from seven Muslim-majority countries, a move Biden and other critics said discriminated against Muslims. A federal court blocked the initial ban, but in 2018 the Supreme Court upheld an amended version that has since been expanded to other countries.
The election pits Biden, who supports environmental regulation and diplomacy to tackle climate change, against Trump, who is determined to dismantle such policies.
Climate Plans: Yes
Biden proposes $2 trillion in spending over his first four-year term and aims to achieve 100% clean electricity by 2035, heeding calls from his party's progressives for a faster transition away from fossil fuels. This is a speedier timetable and more money than his initial campaign plan to spend $1.7 trillion to achieve net-zero emissions by 2050.
Supports research into advanced nuclear energy.
Climate Plans: No
Trump does not have a climate plan on his campaign website, but an energy and environment section highlights his administration's rescinding of Obama-era regulations.
Has rejected mainstream science on climate and said in April, "Our carbon, our atmosphere, our — the level of environmental cleanliness is at its all-time best right now" — an inaccurate claim. Like Biden, he supports advanced nuclear technology.
Tougher Auto Emissions: Yes
Biden wants to strengthen auto emission standards formed during the Obama administration. Proposes incentives for auto manufacturers to produce zero-emission cars, a federal procurement program for clean vehicles and set a goal for all new American-built buses to be zero-emissions by 2030.
Tougher Auto Emissions: No
Trump has called the Obama administration's auto emission standards "industry killing," and replaced them with weaker ones in March.
Ban on Coal & Fracking: Cautious
Biden has resisted a push by his party's liberal wing to impose a nationwide ban on fracking. Fracking increases emissions of gases linked to climate change but supports jobs across the country, and has allowed the United States to become the world's top oil and gas producer.
Supports investing in coal communities by offering alternatives to mining work.
Ban on Coal & Fracking: No
Trump envisions a renaissance in "beautiful clean coal." Coal is the fuel that emits the most carbon dioxide when burned.
Has announced plans to slash air and water regulations but due to abundant natural gas and falling prices for wind and solar power, he has failed to stop coal plant shutdowns during his term in office.
Climate Diplomacy: Yes
Biden has said he would return the United States to a leadership role on climate change, re-entering the United States in future climate negotiations to advance the goals of the 2015 Paris Climate Agreement, which brought countries together to mitigate global warming.
Climate Diplomacy: No
Trump put in motion a process to remove the United States, the world's No. 2 emitter of greenhouse gases behind China, from the Paris agreement, saying it was too costly.
Trump won the 2016 election promising to put "America First," overturn what he said were unfair trade deals and force U.S. allies to pay more toward joint defense measures. Biden pledges to restore U.S. global leadership and reverse many of Trump's foreign policy actions.
US-China: Global Pressure on China
Biden has called Trump's handling of the coronavirus pandemic was a historic blunder.
Argues that China relishes a chaotic Trump administration, his alienation of American allies, and his abdication of U.S. leadership roles in global institutions, such as the World Health Organization.
Says he will correct this by bringing multilateral pressure to bear on China through renewed relations with U.S. allies.
US-China: Stand up to Beijing
Trump entered into a high-stakes trade war with China before reaching a partial Phase 1 trade deal in January. Trump has since shut the door on Phase 2 negotiations, saying he was unhappy with Beijing's handling of the pandemic.
In July, Trump issued an executive order to end the United States' special commercial treatment of Hong Kong after Beijing imposed national security legislation on the former British colony, and his administration abruptly told China to close its Houston consulate amid accusations of spying.
Military in the Middle East: Narrowed Focus
Biden proposes a narrower focus for the U.S. military in the region on counterterrorism and working with local allies.
In January, after Iranian proxies and U.S. forces clashed in Iraq, Trump ordered a strike that killed the powerful Iranian commander Qassem Soleimani. Biden has said the strike "put the United States and Iran on a collision course."
Wants to end U.S. support for Saudi Arabia's war in Yemen, which Trump has defended.
Military in the Middle East: Mixed
Trump has questioned the benefits of U.S. military interventions in the Middle East, especially the 2003 invasion of Iraq.
But has sent more troops to the region after the withdrawal increased tensions with Iran. In January, after Iranian proxies and U.S. forces clashed in Iraq, he ordered a strike that killed the powerful Iranian commander Qassem Soleimani.
Iran Nuclear Deal: Yes, With Conditions
Biden says he would deal with Iran through diplomacy and re-enter the nuclear agreement, but only if Iran first returned to compliance with the deal's restrictions on its nuclear program.
Iran Nuclear Deal: No
Trump pulled the United States out of the nuclear deal reached with Iran, European nations and Russia during the Obama administration.
Afghanistan: Bring Troops Home
Biden calls for laws making it easier to sue over wage discrimination. Says will create new fair-lending and fair-housing protections, provide $300 million in grants to cities that reduce discriminatory zoning regulations and create a task force to address why Black people disproportionately die from COVID-19.
Says he would have a group study the feasibility of paying cash reparations to Black people as a result of slavery and segregation.
Afghanistan: Full Withdrawal
Trump has said he wants a full military withdrawal from Afghanistan to end America's longest war, but has not set a target date.
In February, the Trump administration reached a deal with the Taliban on phased U.S. force reductions, but it was dependent on the Islamist militant group meeting conditions. Escalating violence since then has raised questions about whether Trump can bring all U.S. troops home anytime soon.
On Meeting North Korea's Leader
No, unless preconditions are met. Biden has accused Trump of giving away U.S. leverage over the North Korean regime for little in return and said he would not meet Kim without preconditions.
On Meeting North Korea's Leader
Yes. Trump met with North Korea's supreme leader Kim Jong Un three times in 2018 and 2019, but efforts to get Kim to abandon the country's nuclear weapons program have stalled.
Alliances: Yes
Biden says will strengthen alliances like the North Atlantic Treaty Organization (NATO), which Biden says would undo damage to American leadership and credibility inflicted by Trump.
Has warned that Russia, China and others who try to interfere in U.S. elections will face serious consequences if he is elected president.
Alliances: No
Has angered NATO members and other U.S. allies, while refusing to criticize Russia's leader Vladimir Putin, even when U.S. intelligence officials concluded the Russian military had interfered in the 2016 presidential election.
Trump announced in June that he would reduce the number of U.S. troops in Germany by about 9,500. Biden campaign aides say Biden would revisit the issue as president.
The regulation of big technology companies such as Facebook Inc and Alphabet Inc's Google has been a hot button issue ahead of the 2020 presidential election.
Breaking up Big Tech: Maybe
Biden, who was vice president during the Silicon Valley-friendly Obama administration, has criticized Facebook and other tech giants during his campaign and proposed a minimum federal tax aimed at companies like Amazon.com Inc.
Biden has said dismantling companies like Facebook was "something we should take a really hard look at."
Breaking up Big Tech: Maybe
Trump, who has mixed relationships with tech companies, regularly bashing Amazon and its Chief Executive Jeff Bezos but meeting with Apple Inc's Tim Cook, has said "there is something going on in terms of monopoly" when asked about big tech firms.
The Trump administration is conducting a wide-ranging antitrust probe into major tech companies, but both he and Biden have stopped short of calling for the firms to be broken up.
Regulating Social Media: Yes
Biden, who has clashed with Facebook over its policies on political ads and manipulated videos, was the only Democratic presidential candidate who called for revoking Section 230 of the Communications Decency Act, a key internet law that largely exempts online platforms like Facebook and Twitter from legal liability for users' posts.
Biden recently called for Facebook to fact-check politicians' ads in the two weeks ahead of the presidential election.
Regulating Social Media: Yes
Trump, whose digital campaign helped propel him to the White House in 2016, has long accused the companies, without evidence, of censorship against conservatives.
After Twitter put fact-checking labels on two of Trump's tweets for the first time in May, the president signed an executive order that seeks new regulatory oversight of tech firms' content moderation decisions and he backed legislation to scrap or weaken Section 230 in an attempt to regulate social media platforms. Experts said the executive order was unlikely to survive legal scrutiny.
Data Privacy Protections: Stronger
Biden has said the U.S. should set privacy "standards not unlike the Europeans," an apparent reference to the European Union's stringent General Data Protection Regulation (GDPR).
Data Privacy Protections: Mixed
Congress has been trying to build consensus on a federal consumer privacy legislation, which the Trump administration has signaled support for. The administration has criticized Silicon Valley over the issue of encryption, blasting Apple for what he called its refusal to unlock phones used by criminals.
Privacy advocates have slammed the Trump administration for actions they say violate immigrants' privacy and for repealing broadband privacy laws that required internet providers to get consumer consent before using certain types of their data.
Fixing the Digital Divide: Yes
Biden plans a $20 billion investment in rural broadband infrastructure and to triple funding to expand access in rural areas, as part of a package his team proposed to pay for through tax increases on wealthy Americans and corporations.
Fixing the Digital Divide: Yes
The coronavirus pandemic, which has driven education and work online, has exposed inequalities in access to high-speed broadband.
Trump has said he is committed to ensuring "every citizen can have high-speed internet access." In January, the Federal Communications Commission approved a $20 billion rural broadband expansion fund.
Sources:
Reuters reporting