As the Russia/Ukraine war stretches into its 8th month, Ukraine's allies have been meeting to discuss what additional contributions they can make. The United States has committed to more aid as have other countries around the world. Here's what we know so far.
New U.S. Pledge
Following meetings at NATO, The Biden Administration has committed to sending an additional $725 million of weapons and other military assistance to help Ukraine fight off Russia. There is nothing new in this package in terms of military weapons. The goal of this latest aid is to help restock ammunition. Specifically, there will be new rounds of ammo for the High Mobility Artillery Rocket Systems. These weapons have helped Ukraine's ability to target ammunition depots, bridges and other key places that hinder Russia's ability to resupply troops. The U.S. has already sent 20 of these weapons and has committed another 18 to be delivered in the coming years. Unfortunately the promise of these weapons point to the fact that many countries don't believe Russia is going to give up on their quest to conquer Ukraine anytime soon.
Ukraine's immediate needs are help with air defenses. Russia has an impressive air strike system that continues to wreak havoc on Ukraine. For example, Russia send 80 missiles in a recent 24 hour period. Ukrainian air defense was only able to intercept about half of them.
Pledges from Other Countries
The United States isn't the only country to make further commitments of aid. Many European countries are eager to send help as well. They share a fear that Russia could set their sights on one of them in the future if Ukraine is not successful. An article written by Lolita C. Baldor and Matthew Lee for abcnews.go.com states, "The British government said last week it would provide missiles for advanced NASAM anti-aircraft systems that the Pentagon plans to send to Ukraine. Britain also is sending hundreds of drones and 18 howitzer artillery guns. Germany has sent the first of four promised IRIS-T air defense systems, France pledged more artillery, anti-aircraft systems and missiles, the Netherlands said it would send missiles, and Canada is planning to send winter equipment, drone cameras and satellite communications."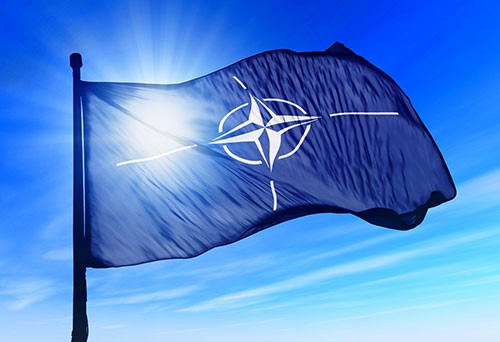 Current Status
Many countries are watching closely as Ukraine mounts an impressive counteroffensive attack. Russia's advances have only increased Ukraine's determination to fight them off. In recent weeks, Ukraine has been able to recapture territories Russia had overtaken earlier in the war. This has made Russia a bit desperate in their attempts to reclaim the land. They have brutally attacked hospitals, a kindergarten and other places where civilian presence is inevitable.
These attacks are said to be payback for Ukraine bombing the bridge that connects Russia to Crimea.
As the Russia/Ukraine war continues to escalate, it is the hope of many nations that Ukraine will emerge victorious. However, it is unclear at this time how much more time and aid they will need in order to do so.