We study the history of the United States and its long list of Presidents in school, but sometimes the most fascinating figures are the women behind them.  From former reporters to believers in the mystical, these women are packed with interesting facts that you might have never known.  These women are truly awe-inspiring as well as fun to learn about.  Here are few lesser-known facts about your favorite famous ladies.
Mary Todd Lincoln
President Lincoln's wife was the first lady to hold regular séances in the White House. Spiritualism was very popular during this time and Mary Todd Lincoln was a believer in the great beyond. She originally turned to contacting the decreased after one of her sons passed away as a way to process her grief. These séance parties became commonplace at the White House even though she was criticized heavily for excessive spending during the war. After her husband was assassinated, she tried contacting Lincoln and had a famous spirit photographer present. A picture was taken by William H. Mumler of the ghost of Lincoln looking over his wife during the séance.
Martha Washington
Ever wonder where the term "First Lady" came from? Well, you can thank the first First Lady, Martha Washington. She was called "Lady Washington" by the press regularly, but it wasn't until after President Washington's term ended that the term First Lady was used for the wife of the President. She was also the first wife of a president to appear on a U.S. postage stamp.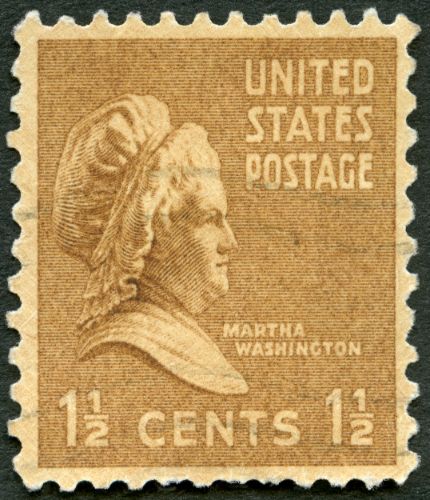 A First Lady of Firsts
This woman has quite a resume. Warren G. Harding's wife Florence was the First Lady to accomplish a lot of firsts – First First Lady voter, first to invite movie stars to the White House, first to own a radio and operate a movie camera. She also is shrouded in mystery and scandal. It was alleged at one point that she might have poisoned her husband, the president, during his term in office. A book was put out called, The Strange Death of President Harding which accused her of foul play. A lot of this speculation was based on the fact she refused to have an autopsy performed and immediately had his body embalmed.
Jacqueline Kennedy
This First Lady was known for more than just her fashionable style. She was a camera girl for the Washington Times Herald when she met her future husband, John F. Kennedy. She interviewed him without knowing what the future would hold for both of them. During her time as a camera girl, she also interviewed Richard Nixon and covered the coronation of Queen Elizabeth II. A couple years later they were married in Newport, RI, and the rest was history.
There is so much history about our government that isn't taught in history books. These women are just a few of the fascinating First Ladies who graced the White House next to its commander in chief.