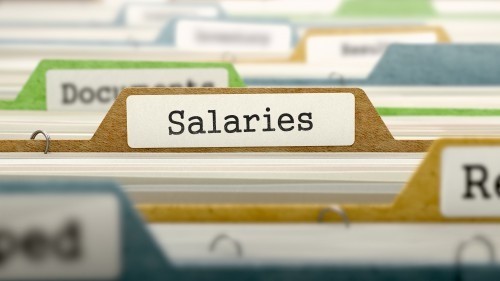 Covid-19 has created difficult financial circumstances for many people. However, a year on, the U.S. has seen a surge in job openings so large, companies are struggling to find workers. How is the Biden Administration responding? Here's a look at what's currently happening in the job market.
Scale
Roughly how many job openings are there in the U.S.? According to an article written for aljazeera.com, "The number of job openings in the United States hit a record high of 9.3 million in April, the US Bureau of Labor Statistics (BLS) said on Tuesday, as millions coming out of coronavirus hibernation unleash pent-up demand and businesses ramp up operations to meet it." A large portion of the available jobs are in the food services and hospitality industries- both of which took a large financial hit in the last year.
Roadblocks
Despite the promising selection of jobs, companies are having a hard time filling them. Parents are having trouble securing reliable childcare, and many seniors have made the choice to retire early for fear of catching Covid. Additionally, because there is such high demand, workers are leveraging this in order to negotiate better terms of employment. The above mentioned article reiterates this by saying, "Childcare challenges, health concerns and competition mean demand still outstrips supply which is dampening the 'big return' of the American workforce," said ManpowerGroup President for North America Becky Frankiewicz in a statement. "It's a worker's market and employees are acting like consumers in how they are consuming work – seeking flexibility, competitive pay and fast decisions."
Biden's Response
The Biden Administration has extended federal unemployment benefits through September. They have also implored businesses to increase employee compensation. It is his belief that if companies prioritize paying their employees a fair wage, and making their work environment as safe as possible against Covid-19, it will entice people back to work. To help with this, the government will distribute more money to struggling businesses. An article written by Jacob Pramuk for cnbc.com states, "The president said his administration will distribute more of the coronavirus relief funds included in Democrats' $1.9 trillion aid plan as reopening businesses search for employees. The federal government will start allowing state and local governments to apply for part of a $350 billion relief pool, push to streamline distribution of aid to child care centers and begin sending grants to 16,000 struggling restaurants and bars, among other efforts." This will help eliminate some of the major roadblocks that are preventing people from returning to work.
President Biden has also said that if a person is turning down 'suitable' employment, they must have a specific, Covid related concern. Anyone who chooses not to return to work without a substantial reason (extreme health concerns, lack of childcare, etc.) will risk losing their unemployment benefits.