Winter storms have ravaged Texas in the last couple weeks. The devastation they have caused to families, homes, businesses and belongings has been astronomical. The extent of damages likely won't be known for weeks or possibly even months to come. How has our government responded in the face of these heartbreaking disasters? Let's take a look at the current plan of action.
What's Being Done?
Shortly after it was made clear how bad the circumstances in Texas had become, the Biden administration began taking action. An article written by Bryan Mena for texastribune.org states, "Biden already signed an emergency declaration for Texas on Feb. 14, which authorized the Federal Emergency Management Agency to provide the state with critical equipment, like generators, and other resources like water and diesel to alleviate the effects of the disaster. A major disaster declaration, requested by Gov. Greg Abbott on Thursday, is distinct from an emergency declaration. It essentially provides a wider range of assistance through "federal assistance programs for individuals and public infrastructure." This emergency declaration is in conjunction with President Biden directing multiple other agencies to assist people in the state.
Future Aid
President Biden announced on February 19th that he would be signing a major disaster declaration for Texas as soon as it crosses his desk. Major disaster declarations are used to supplement the aid Texas is currently receiving. Emergency declarations are capped at $5 million dollars. The damage is so extensive that it's more than state and local governments can handle. This declaration is life changing because it means much needed additional aid will be sent to the state. It will help relieve the pressure and strain off of local agencies by sending more money and resources. As a result, the rate at which people will receive help can be accelerated.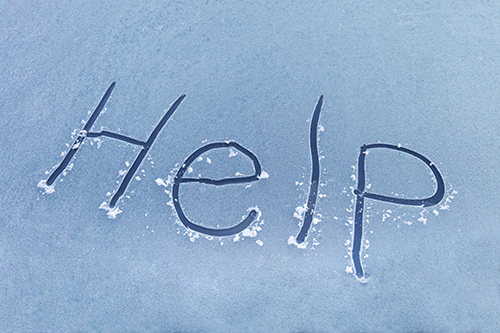 Aid in Progress
What kind of help is currently being provided to Texans who were heavily impacted? According to an article written by Ella Nilsen for vox.com, "FEMA had provided 60 power generators and additional fuel support to facilities like hospitals, nursing homes, and water treatment plants. The federal agency is also providing 60,000 wool and cotton blankets, 225,000 meals, and other supplies after they were requested." This has solved many of the immediate problems that arise in the face of natural disasters; however, the people of Texas will be dealing with ramifications of this winter storm for a long time. About ¼ of the entire state's residents have been heavily impacted by this severe weather. Many are living out of hotels or forced to find temporary living situations because their homes have been destroyed. The additional aid President Biden will be signing off on any day is going to free up money that will help repair and rebuild homes and city infrastructure. President Biden has committed to helping those affected by these brutal winter storms. His pledge to give aid where needed is incredibly reassuring, particularly to those who currently reside in Texas.