The last thing the American people expected was the news of the World Health Organization potentially being shut down in the middle of a global pandemic. Allegations lodged by the President have left the public wondering about the future of the WHO. Let's take a look at the series of events that have transpired in the last few weeks.
As we entered into March, cases of the Coronavirus reached a number so high, it prompted each of the state's governments to issue stay at home orders. During that time, high ranking officials became increasingly frustrated with the way information about the virus had been issued. They felt the WHO could have and should have done more to bring awareness to the severity of the situation. Additionally, they argued that a more proactive approach would have helped our country make adequate preparations and could have potentially saved lives.
April 2020
By April, frustrations came to a boil. An article written for aljazeera.com states, "Trump suspended the US's contributions to the WHO, accusing it of promoting China's "disinformation" about the coronavirus outbreak. Officials at the United Nations health agency have denied the accusations and China says it has been transparent and open." Despite the assurances of the WHO that they had done everything they could have, government officials remained convinced of wrongdoing. The article goes on to say, "[Trump] accused the UN body of caving in to Chinese pressure by declining to declare the new coronavirus a global health emergency in the initial days of the outbreak. He went on to criticize the WHO for praising China's "transparency", despite reports Beijing had punished several doctors in Wuhan, the epicenter of the outbreak, for speaking out about the viral infection in late December." Trump reportedly believes the WHO to have been heavily influenced by the Chinese government because of the $40 million dollars (out of roughly $500 million) worth of funding they give to the organization each year.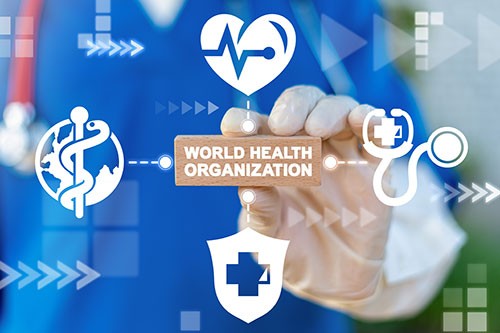 May 2020
His temporary suspension of US funds has now escalated into talks of a permanent halt. The above mentioned article also states, "US President Donald Trump has threatened to permanently halt funding for the World Health Organization (WHO) if it does not commit to "substantive improvements" within 30 days. In a letter to Tedros Adhanom Ghebreyesus, the director-general of the WHO, Trump criticised what he said were repeated "missteps" in the global health agency's handling of the coronavirus outbreak. The "only way forward for the [WHO] is if it can actually demonstrate independence from China," Trump wrote." It appears as though the President is extremely disappointed in the handling of this virus. If the WHO doesn't make some serious adjustments, it could potentially lose more than $200 million in funding per year.
The future of the WHO remains unclear. However, one thing is for certain. President Trump seems firm on withdrawing financial support unless serious changes occur.